Boeing 757 Winglet Project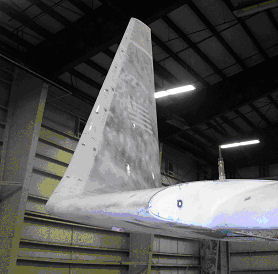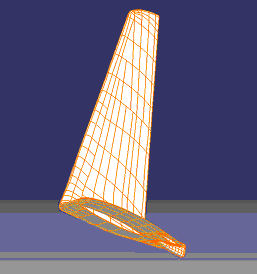 | | |
| --- | --- |
| Customer | PRECISION CONVERSIONS INC |
| Location | Macon, Georgia |
| Task | Boeing 757 Winglet Reverse Engineering Project |
Precision Conversions selected ATT Metrology Services (ATT) for this challenging application to provide a model of an existing Boeing 757 winglet within the aircraft reference system. ATT was selected for this work due to demonstrated proficiency using multiple technologies this project required.
To accomplish this task ATT combined the capabilities of 3 major metrology systems, a Faro laser tracker, VStars photogrammetry and the ATOS structured white light scanning system, using Insight, VStars and ATOS' native software packages. The point data was polygonized, refined and converted to the desired customer requested NURBs Surfaces.
Because of ATT's experience, we were able to bring these highly expensive technologies together with state of the art software and deliver to Precision Conversions a quick solution for their project.