Case Study – Scale Bar Certification Automation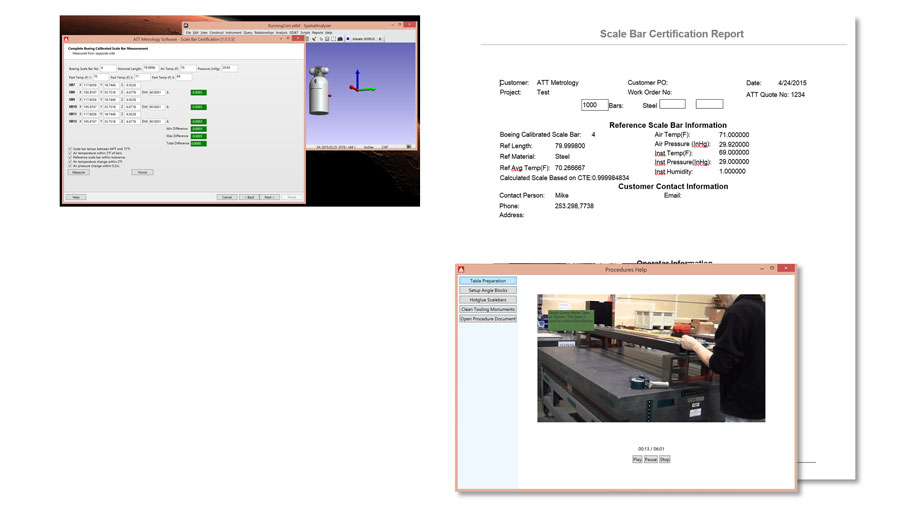 Overview
ATT wanted to improve scale bar certification procedures with goals to reduce cycle me, reduce training requirements using procedure wizards, and improve overall quality of results between varying technician skill levels. Utilizing skills gained in previous automation projects, ATT used SpatialAnalyzer® automation tools, SDKs and Windows development tools to create a fully realized Windows application that implements a custom certification procedure for analyzing and certifying scale bars.
Solution
The resulting application walks technicians through a standardized procedure that includes a number of checks to insure quality of the process is maintained allowing them to easily repeat steps, if needed, without having to restart or repeat unnecessary work.
The application provides training with access to procedure documentation and videos as-needed.
Reporting is consistent and automatically produced from the measurement steps and checks taken during the certification process.
Results
ATT improved scale bar certification on job times by over 50%, reduced training me to less than an hour utilizing "tutorialized" process and procedure guides in the user interface, improved consistency of reporting while maintaining assured compliance to quality standards across different technician skill levels.