Northrop Ground/Air Task Oriented Radar (G/ATOR)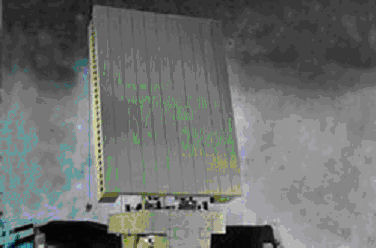 | | |
| --- | --- |
| Customer | Remmele Engineering Inc. |
| Location | New Brighton, Minnesota |
| Task | Detailed inspection of G/ATOR Radar components using GD&T analysis |
ATT Metrology Services (ATT) was selected by Remmele Engineering to provide precision measurement services and extensive GD&T analysis for large components of the Northrop G/ATOR system.
ATT selected a combination of Metrolog V5 software and the Leica T-Probe system for this project. Metrologic's GD&T package that is embedded directly into the Catia environment proved to be more than capable for the extensive GD&T requirements. Using these tools, ATT's engineers and technicians worked closely with Remmele's engineers to devise efficient methods of inspection and provided meaningful data that adhered to the strict GD&T requirements specified by Northrop.
Due to Metrolog V5's direct CATIA analysis capabilities, all measurement results were saved into Catia V5 models allowing immediate 3D viewing, electronic transmission and analysis by those downstream from the actual inspection.
This change in the way coordinate measurements were reported increased Remmele's ability to communicate the condition of the component assemblies they manufacture.