ARTEMIS™
Dynamic Machine Guidance System
ATT brings ARTEMIS™ (ATT Real-Time Enhanced Metrology Integrated System) to the market as the only commercially available metrology solution for improving dynamic machine path accuracy. Other products improve machine accuracy at static positions, but not dynamically throughout the entirety of the operating volume.
ARTEMIS™ combines metrology feedback with external sensor fusion to make machine path corrections in real time while the machine is in motion. Applications requiring high levels of accuracy from industrial robots, CNC machines, AGVs or drones benefit from the ARTEMIS™ technology.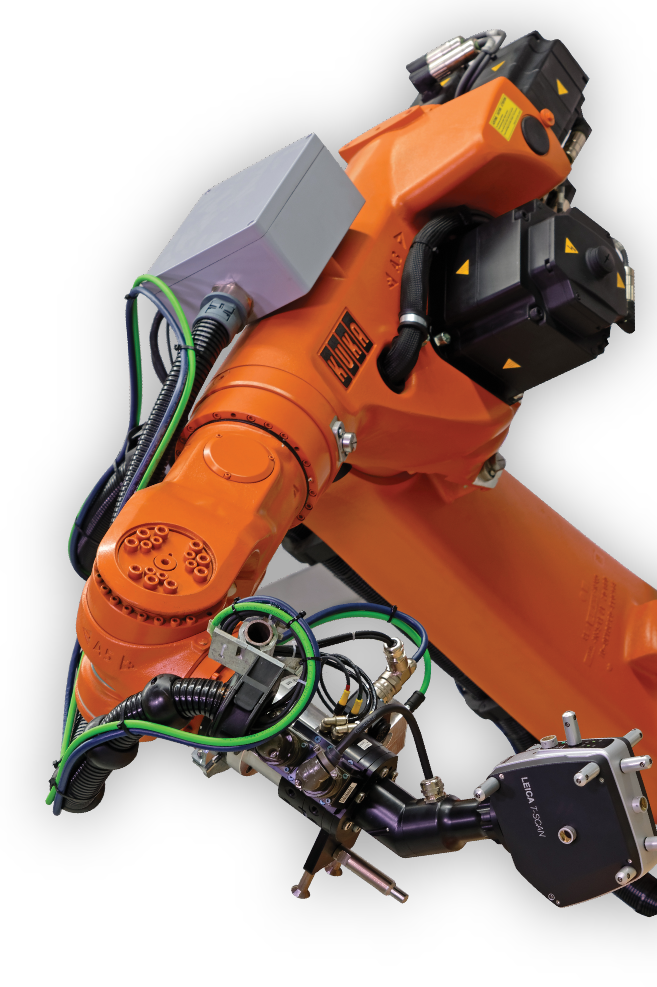 Driving Innovation and Efficiency in Every Phase
SOLVING THE
TOUGHEST
CHALLENGES
IN YOUR INDUSTRY
We Measure Success by the
Effectiveness of Your Results
THE PREMIER METROLOGY
SOLUTIONS PROVIDER
Trusted by the Manufacturing & Engineering Community
Hear From Our Satisfied Clients
"All of us at MAGLEV, Inc. would like to thank ATT Metrology for the help you gave our T-Rex project. We never imagined that the turnout would be so great and we would like you all to know that your efforts contributed to the success of this historical measurement. The outcome of the scan was much better than we had ever imagined, due mainly to the support of professionals like you. The equipment did a great job of acquiring data and accuracy was below 91 microns (the thickness of a piece of paper)."
Steven D. Hand, Senior Metrologist.
MAGLEV, Inc.
"The University of Washington Capstone Aircraft Design Class would like to thank you for your generous support. This year our class chose to tackle the particular difficult challenge of modifying an F-16XL for low sonic boom. This project enriched our final quarters as undergraduates in the Aeronautics and Astronautics Department in many ways. It's a huge success for us and we recognize you for helping us make this possible."
University of Washington
Capstone Aircraft Design Class
"We would like to thank you for the donation of your time and access to the equipment that allowed us to do some investigations…We enjoyed meeting your team and visiting your site. Your hospitality and expertise with the laser tracker system was very much appreciated. We look forward to working with you in the future."
Dr. Jim Burge
Optical Shop, The University of Arizona
"The Boeing Company recognizes ATT Metrology for exemplary performance with the Boeing Supply Chain Performance Achievement Award."