HOW ATT SUPPORTS YOUR TOOLING FABRICATION AND ASSEMBLY
ATT Metrology assists customers in maximizing production quantities while maintaining quality and managing costs.
We provide fast and easy tooling assembly, alignment and fabrication services designed to improve your lead time. Using a Design For Manufacturing (DFM) approach, we create tooling assembly lines optimized for performance and ease of use.
Let us optimize your tooling alignment, fabrication and assembly with precision tools and smart automation.
ATT can help you with:
Translating concepts into equipment that meets customer requirements
Onsite installation and calibration of equipment
Installation of highly-sophisticated automated systems
Development of new stand-alone machines
Creating prototypes
Development of reverse-engineered parts
WHY CHOOSE ATT TOOLING
FABRICATION & ASSEMBLY?
Reduce Manufacturing Time, Waste and Costs
State-of-the-Art Facility
ATT is fully equipped for projects ranging from small, high-production tooling fabrication to large, complex tooling alignment, with a combined 27,000 s.f. of shop space throughout the United States.
Hands-On Experts
Our experienced engineers will work closely with you to address production issues and provide innovative tooling alignment, assembly and fabrication options that reduce lead times and minimize costs.
3D Measurement Solutions
ATT is dedicated to helping you reach your production goals. We leverage advanced 3D measurement equipment to speed up your tooling fabrication and assembly and increase throughput.
WE MEASURE SUCCESS BY THE
EFFECTIVENESS OF YOUR RESULTS
Floor Rail Fabrication and Assembly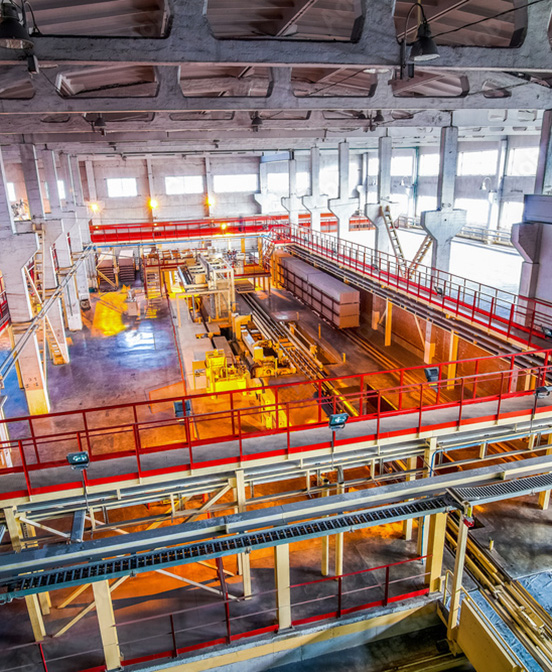 ATT Metrology was contracted by Steel Fab to first rough locate and then precision align a total of 1.5 miles of precision floor rails in the new Boeing 787 facility. The rails support the highly specialized airframe assembly Join Tools as well as the entire weight of the 787 airframe once assembled.
ATT used several state-of-the-art metrology systems to create an extremely accurate and repeatable building reference system with over 900 targets. The accuracy of the building network was 0.010" within this volume.
The array of precision rails spanned an area approximately 200 feet wide and 900 feet long in total dimensions. The floor rails were located and precision aligned ahead of schedule and well within the design tolerance of +/- 0.030" for overall elevation and +/- 0.010" straightness per 100 feet. A final reference system was established for Aircraft Position 1 using over 700 targets to aid in locating assemblies on the 787 production line.
With ATT Metrology, tooling alignment, fabrication and assembly are faster
and more efficient. Speed up production and eliminate downtime with
complete manufacturing solutions tailored to your business.