Picture Perfect Measurements
Digital Photogrammetry offers some unique advantages over conventional measurement techniques. This measurement process is totally non-contact, which makes it ideal for delicate items that deform when touched. It is a proven means of capturing dimensional information with a click of a shutter. Most everything visible on the photographic image can be measured and modeled in a 3D CAD file.
V-STARS

V-STARS/N-Platinum System | V-STARS/N-Gold System

INCA 3a Photogrammetry Camera with V-STARS Software

Creaform

MAXSHOT NEXT™​|ELITE
V-STARS/N-Platinum System | V-STARS/N-Gold System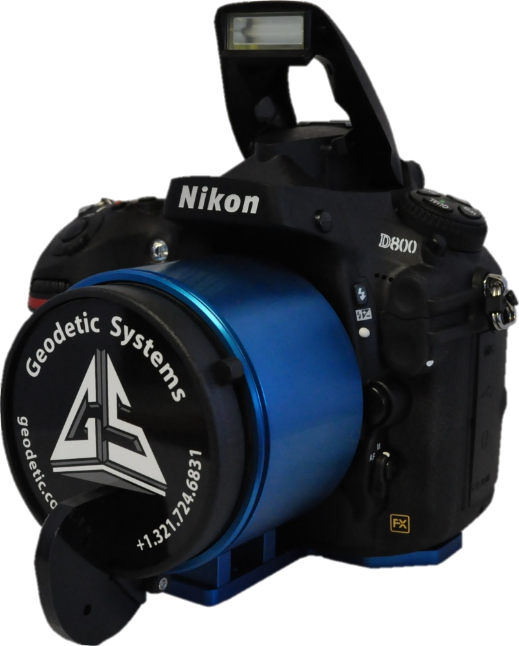 V-STARS/N-Platinum System
V-STARS/N-Platinum System is the most accurate and versatile offering for high-precision industrial metrology
V-STARS/N-Gold System
The V-STARS/N-Gold system has accuracy of 1:160,000 or 5um+5um/m. This is equivalent to 0.001″ in 160″. The camera system can measure targeted points in near real-time. It is extremely portable and can fit in two small cases
INCA 3a Photogrammetry Camera with V-STARS Software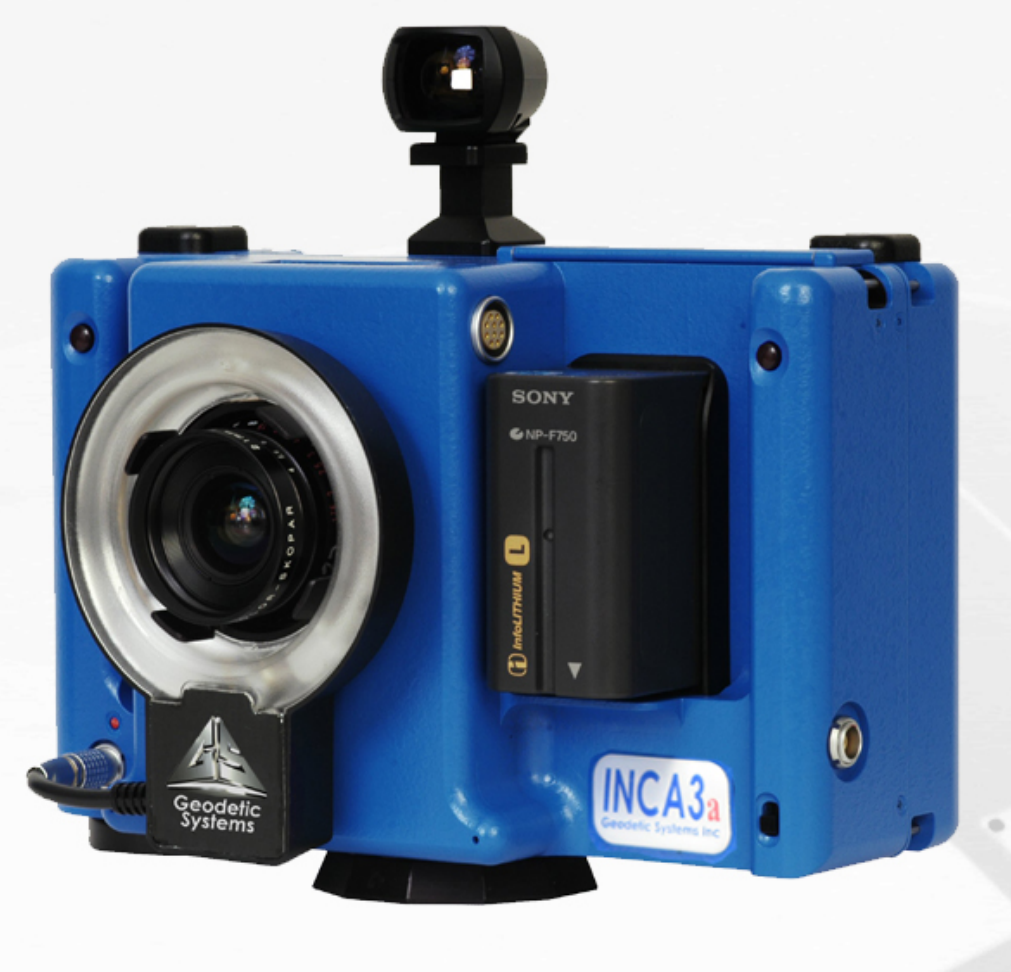 The INCA 3 camera is fast, portable, accurate and immune to vibration. Numerous photos of an object can be taken from many angles using retroreflective targets to identify the points to be measured. Target images appear on many photographs, making highly accurate triangulation of each point (1:120,000 of object size or 0.08.mm on a 10m object) Accuracies are very flexible depending on the distance from camera to object and number of images captured.The INCA 3 camera and V-STAR's software allows measurement while still taking photographs. With the project almost immediately computed, this gives the opportunity to take more photographs, if necessary. Data is available for immediate analyzation with SOLIDS package or downloaded into a 3D CAD file for modeling. This application has been used for many different industries, such as: Automotive – Nuclear – Aerospace – Engineering – as well as many others.
MAXSHOT NEXT™​|ELITE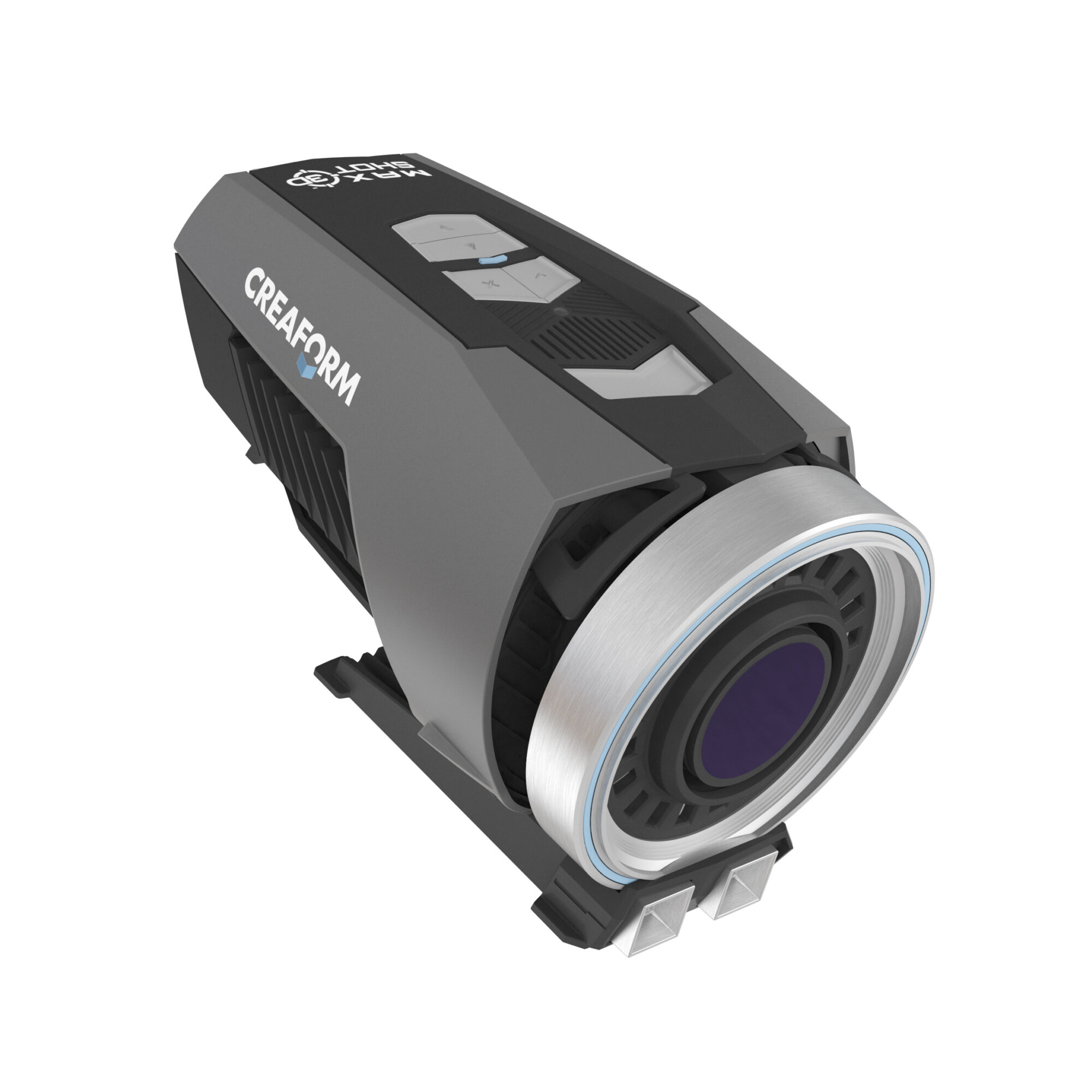 Creaform's MaxSHOT NEXT lineup is a game-changer for product development, manufacturing, quality control, and inspection teams that need the highest measurement accuracy and repeatability as much for large‑scale projects than for parts from 2 to 10 m. The MaxSHOT 3D is your go-to solution to slash budget-busting measurement mistakes, improve product quality, increase process efficiency—and minimize overall operating costs.