Boresight of weapons and avionics systems on the F15, F16 and A10 are required 1) in manufacturing, 2) for routine maintenance, 3) after a hard landing, 4) following over-G flight operations, and 5) due to pilot complaints of inaccurate shots against a target. Under normal flight conditions, boresight is rarely performed, which makes it a skill that maintenance technicians do not maintain proficiency with. Legacy boresight systems are time-consuming, require a high degree of skill, are not automated, and do not have sufficient data record logging capability.
ATT Metrology offers boresight Laser Tracker Alignment System (LTAS), which uses a high-precision Laser Tracker, fixtures and advanced software. To simplify operations, LTAS uses the same reference points as legacy systems and relies on aircraft engineering nominal values. Ensure the proper performance of your weapons and avionics systems with ATT's boresight alignment metrology services.
Boresight Alignment
Process Steps
The LTAS system utilizes control points established with factory master gauges and tooling during initial factory assembly, defining the Aircraft Boresight Reference Line (ABRL). The control points are located in a structurally significant portion of the fuselage.
LTAS measures the aircraft in the "as found" condition accounting for accumulated flight stress and aircraft aging. With the tracker's precise measurement capability, the ABRL is created, and respective individual fixtures are aligned utilizing the exceptional accuracy offered by the tracker.
The LTAS system has been developed to align weapons and avionics systems of the F16, including Angle of attack or Multifunction Probes, HUD, INU or EGI, and Left and Right Hardpoints. The system is flexible enough to measure all components or just one.
The focus point of LTAS is the AT-960 commercial precision laser tracker manufactured and supported by Hexagon Metrology via a worldwide support network. ATT Metrology developed the systematic measurement process and graphical user interface (GUI), enabling aircraft technicians to rapidly perform measurement tasks by selecting the appropriate task and follow the on-screen measurement script containing ample illustrations and step-by-step instructions.
Error-checking processes embedded in the script minimize the potential for incorrect measurements. Green/yellow/red stop lights indicate successful completion. Supervisory approval can be utilized to accept a red condition if that should occur.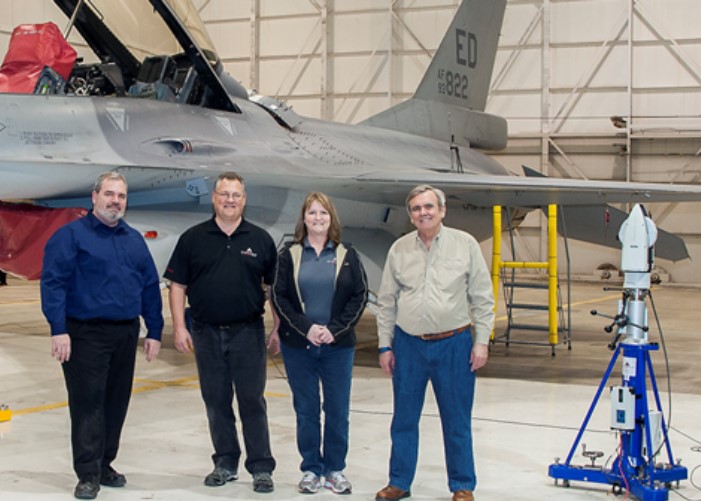 What Problems Can Boresight
Alignment Metrology Services Solve for You?
LTAS offers significant benefits over legacy mechanical systems by utilizing a largely automated measurement system, providing exceptional accuracy. Combined with reduced training requirements and shortened times to complete boresight and mobility, the LTAS fulfills the requirements of current and future warfighters.
Our mature design translates directly to the F-15, eliminating the time-consuming aircraft preparation time to defuel and level the aircraft currently required. Specifically, the aircraft is measured in the "as found" condition based on aircraft-specific known, established reference points. This same expansion is directly applicable to the A-10, F/A-22 and F-35 aircraft as well.
LTAS Proven Solution
Segregated Into Categories
Improved Aircraft Performance
With the LTAS, boresight typically completes aircraft within one day. LTAS does NOT require aircraft to be defueled nor armament removed. Aircraft-level condition is not required. Boresight function could be completed on the tarmac when out of direct sunlight. State-of-the-art measurement systems coupled with proven, automated measurement techniques consistently provide improved weapons and avionics systems accuracy.
Reduced Logistic Support Footprint
Equipment packed in rugged containers on a single HCU 463L pallet. Newly developed equipment eliminates DMS issues. The expanded environmental temperature range supports worldwide deployments. A structured measurement script minimizes operator training requirements. Laser Tracker supports Battle Damage repair on all aircraft in forward deployed locations.
LTAS Exceeds
Criteria Specified
WE MEASURE SUCCESS BY THE
EFFECTIVENESS OF YOUR RESULTS
Boresight Alignment System Efficiency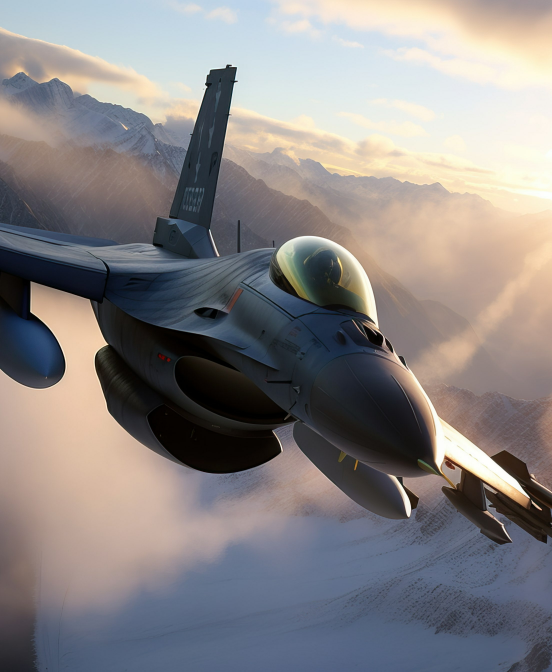 Lockheed Martin Aerospace needed a method to perform bore sighting alignment and verification that could be done without specialized metrology training and the need for precision optical measurement tools. ATT developed a dedicated application (LTAS) that combined a laser tracker and a software program that technicians could use to complete the bore sighting alignments and produce verification reports in a short period.
The application interfaces with SpatialAnalyzer® to operate the laser tracker and capture measurements on the airplane to guide operators through an interactive alignment procedure on the various airplane features. Results are reported in real-time.
ATT improved efficiency in the field in several ways: Reduction in time by at least 50% in collecting data over manual methods. In addition to time reductions, there were improvements over the prior bore sighting process, which included: less equipment needed, fewer personnel required, and increased accuracy over the prior optical methods. The application instantly generates standardized reports for technicians to evaluate.