Lockheed Martin Aerospace – Laser Tracker Alignment System
Lockheed Martin Aerospace
-
Case Study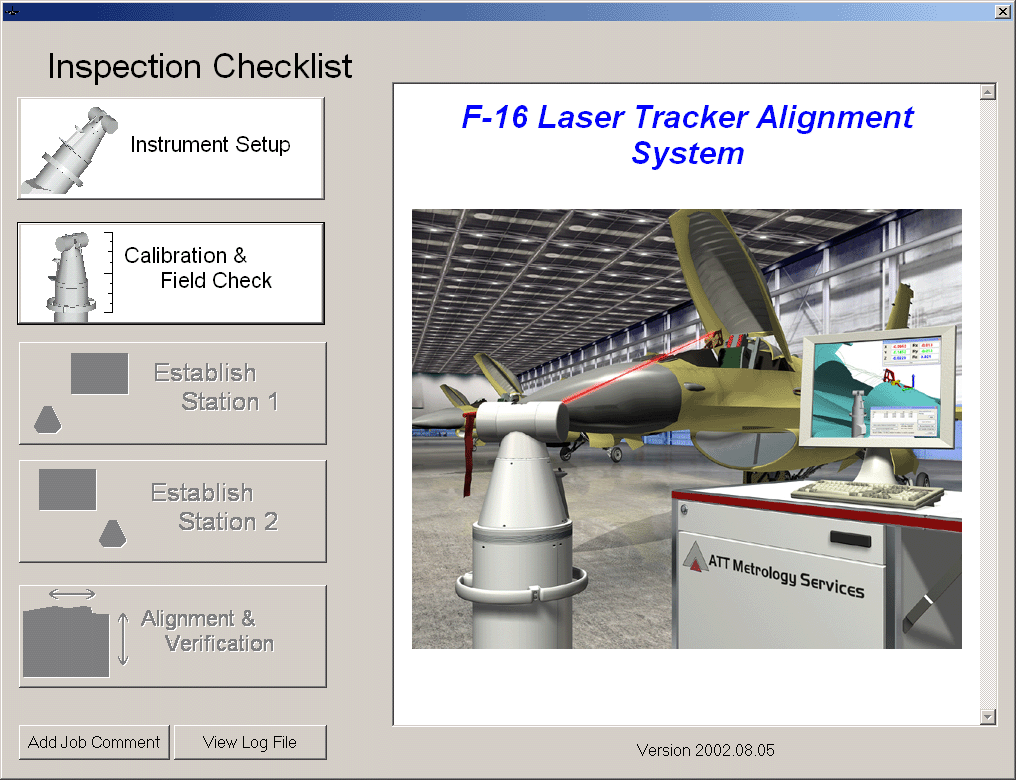 Overview
Lockheed Martin Aerospace needed a method to perform bore sighting alignment and verification that could be done without specialized Metrology training and without the need for precision optical measurement tools. ATT Developed a dedicated application (LTAS) that combined a laser tracker along with a software program that could be used by technicians to complete the bore sighting alignments and produce verification reports in a short time period.
Solution
The application interfaces with SpatialAnalyzer® to operate the laser tracker and capture measurements on the airplane in order to guide operators through an interactive alignment procedure on the various airplane features. Results are reported in real time.
Results
ATT improved efficiency in the field in a number of ways:
Reduction in time by at least 50% in collecting data over manual methods. In addition to time reductions, there were improvements over the prior bore sighting process which included: less equipment needed, fewer personnel required, and increased accuracy over the prior optical methods. The application instantly generates standardized reports for technicians to evaluate.