Metrology Laser Scanner Rentals
ATT Metrology now offers the most advanced large volume laser scanning systems. Laser scanner coordinate measurement systems can be used in many measurement environments to include aerospace, automotive, and shipbuilding industries. ATT will gladly review with a customer the strengths of these laser scanning systems and how they would apply to their specific needs. ATT also offers many software options based on customer need and request. Equipment laser scanner rental inquiries can be addressed to sales at ATT's Issaquah Office.
Leica

Absolute Scanner AS1

Leica Absolute Tracker ATS600

Leica T-Scan 5 - The most dynamic laser scanner ever

Creaform

MetraSCAN BLACK™|Elite

Creaform Black Elite

Surphaser

Hemispherical 3D Scanner Surphaser® 25HSX

Faro

Faro Focus

Faro Edge Arm and Quantum Arm with Laser Line Probe
Absolute Scanner AS1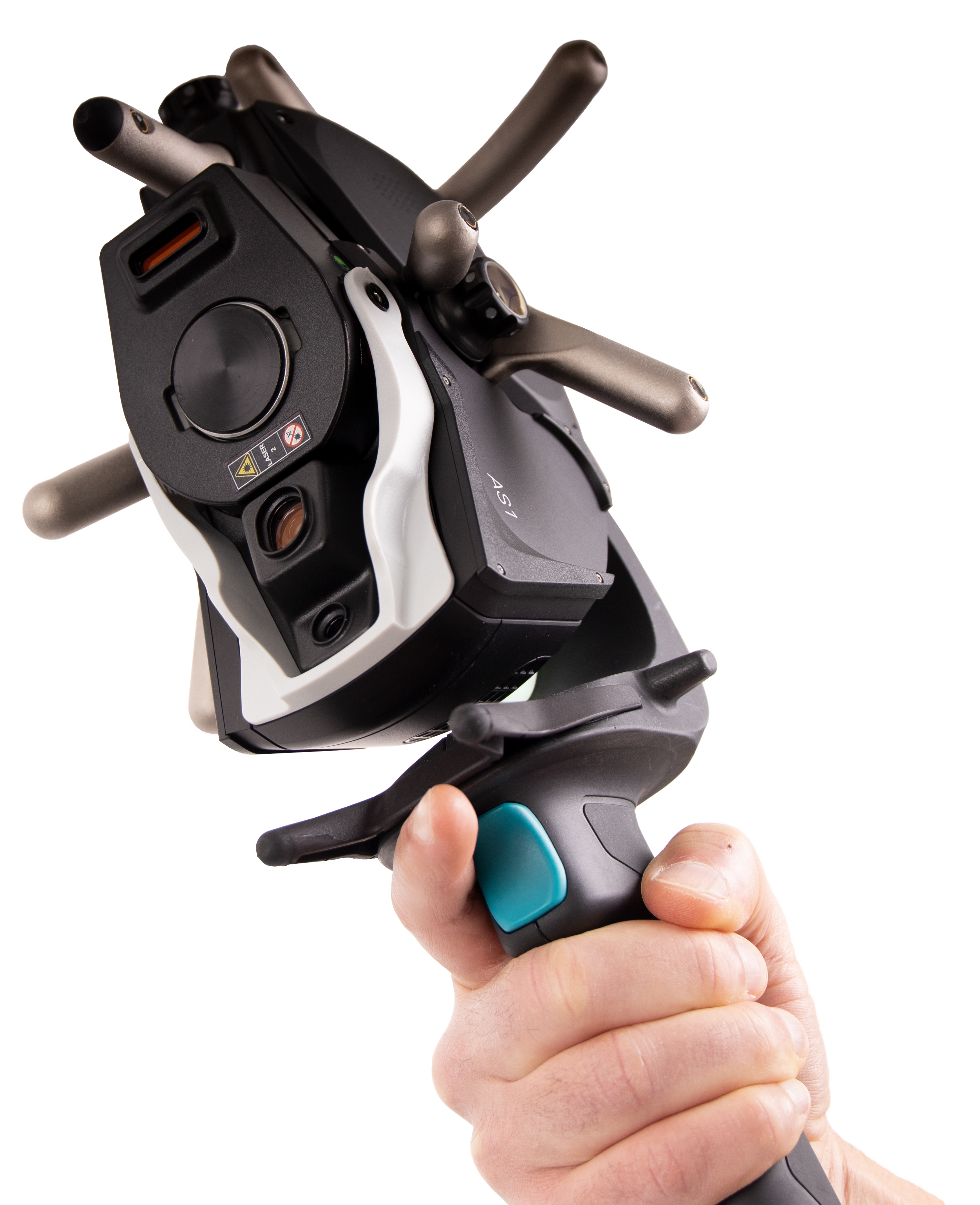 The Absolute Scanner AS1 is the flagship 3D scanning sensor for Absolute Tracker AT960 and Absolute Arm 7-Axis systems. Using cutting-edge blue-laser technology and advanced programming, it combines 'always-on' maximum performance with simple usability to deliver high-productivity non-contact 3D measurement. Powered Hexagon's innovative SHINE – Systematic High-Intelligence Noise Elimination – technology, the AS1 has no hidden settings that limit speed and scan-line width to deliver peak accuracy. Scanning Automation is made easy with laser's flexibility for Robot mounting.
Leica Absolute Tracker ATS600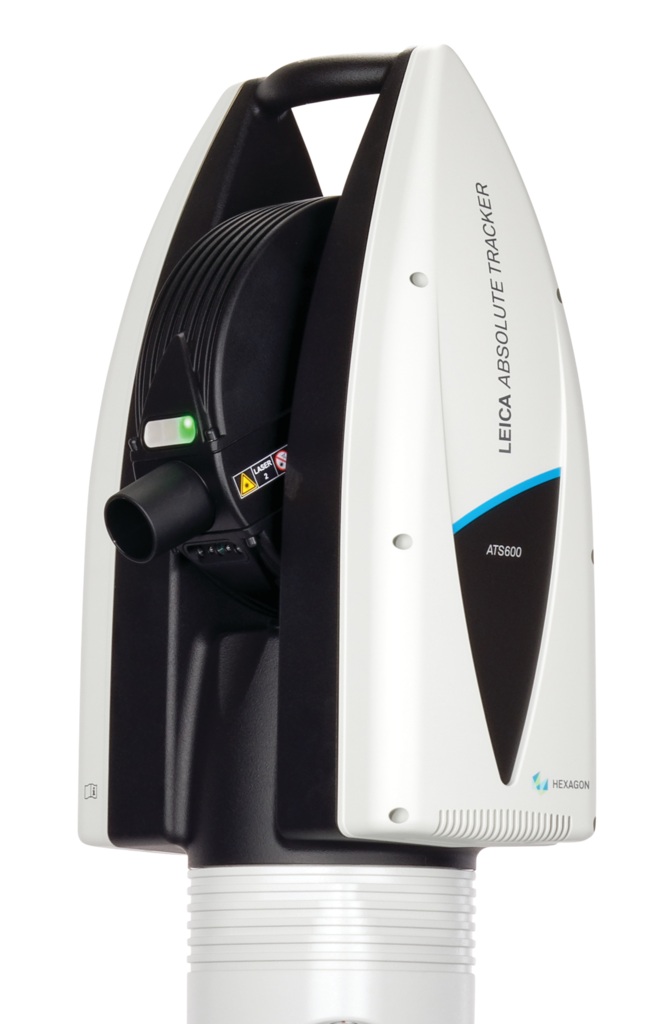 The Leica Absolute Tracker ATS600 is powered by the first ever Scanning Absolute Distance Meter, a metrology-grade iteration of this technical principle that can locate a point to within 300 microns from up to 60 meters away.  Objects that previously required significant time investments to digitize, or which were even beyond the realistic possibility of efficient measurement, can be quickly brought into the world of 3D analysis by a single operator. The ATS600 also delivers many of the features familiar from the rest of our Absolute Tracker product range, including reflector measurement at up to 80 meters distance, with full Power Lock capability. Combining reflector measurement and direct scanning capabilities delivers impressive all-round performance for large-scale measurement tasks, with scanning quickly describing surfaces and individual reflector readings used for alignment and defining features.
Leica T-Scan 5 - The most dynamic laser scanner ever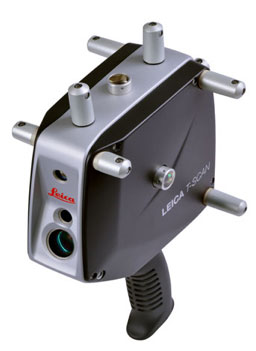 The Leica Absolute Tracker takes your scanning experience to a new level of excellence in volumes up to 60m (Ø) in a single set-up. Leica T-Scan 5 is more than 15x faster compared to the previous model and has almost double the stand-off distance, which results in more efficient data capture especially in difficult to reach areas.
The combination of Leica T-Scan 5 and Leica Absolute Tracker offers the perfect match to ensure hundreds of millions of accurate points on virtually any surface, from matte black to highly reflective, even carbon fiber all without any special preparation.
MetraSCAN BLACK™|Elite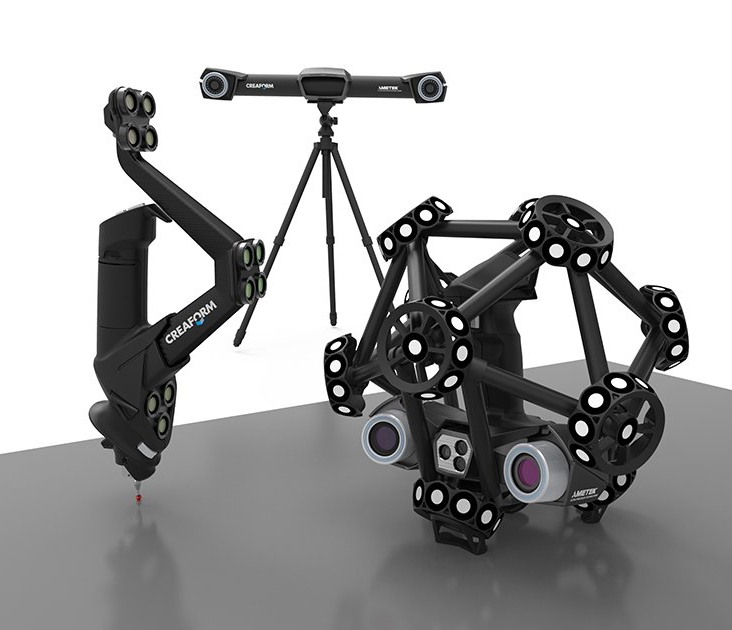 The complete 3D scanners for metrology-grade measurements on all materials, MetraSCAN is a powerful inspection solution insensitive to instabilities and harsh environments. This optical scanner has been engineered to perform highly accurate and repeatable metrology-grade measurements and 3D geometrical surface inspections.
Creaform Black Elite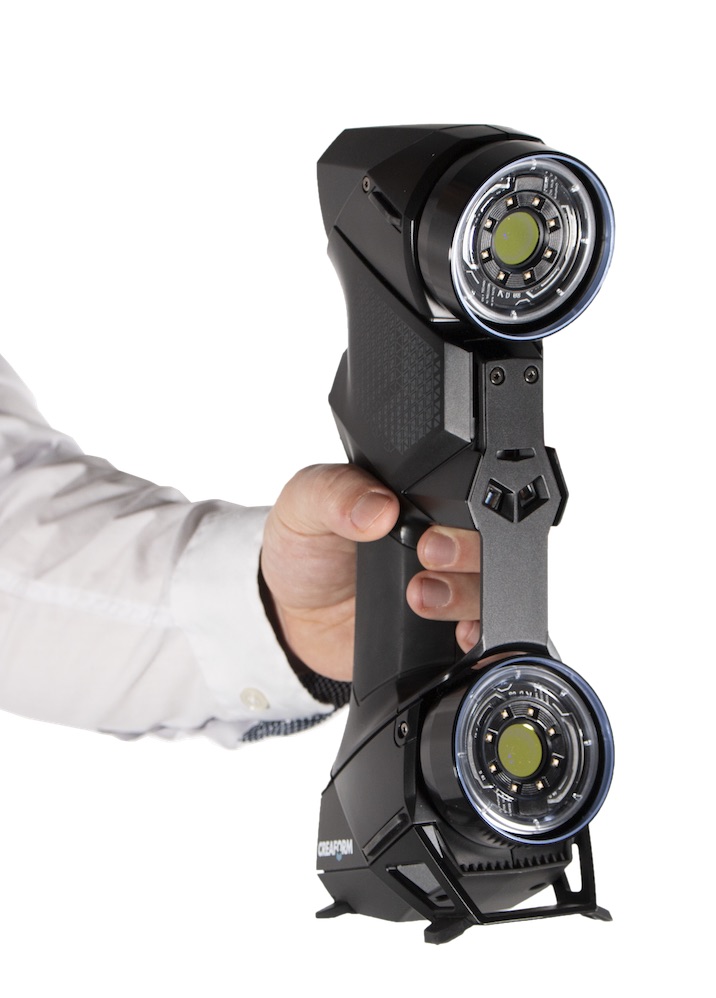 The HandySCAN BLACK Elite is the fastest portable 3D laser scanner on the market, offering the highest measurement rate and accuracy available, all while remaining very simple to use. Now in its 3rd generation, it has been optimized to continue to meet the growing needs of design, inspection and acquisition time metrology professionals are in search of from an innovative scanning solution. The HandySCAN continues to be the most effective and reliable way to acquire accurate 3D measurements of physical objects anywhere.
Hemispherical 3D Scanner Surphaser® 25HSX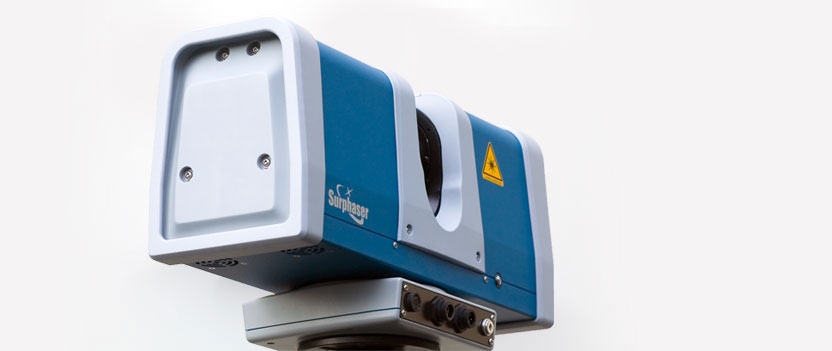 ATT Metrology now offers the Surphaser Scanner, which combines high scanning speed with high accuracy and scan data quality. This 3D scanning technology is ideal for ranges from 0.2 m up to 70 m and is able to capture up to 1.2 million points per second. It has ultra-low noise and sub-millimeter accuracy for all models. The 3D scans intensity images are similar in quality to a 100Mpix digital photo. Its robust, dust and splash resistant design allows Surphaser to operate in industrial and outdoor environments. It is able to export clean and accurate datasets into many 3rdparty point cloud processing applications (Polyworks, RealWorks Survey, Leica Cyclone, Geomagic, etc.). It is light and portable and fits in a carry on case that is approved as cabin luggage on most domestic airlines
Faro Focus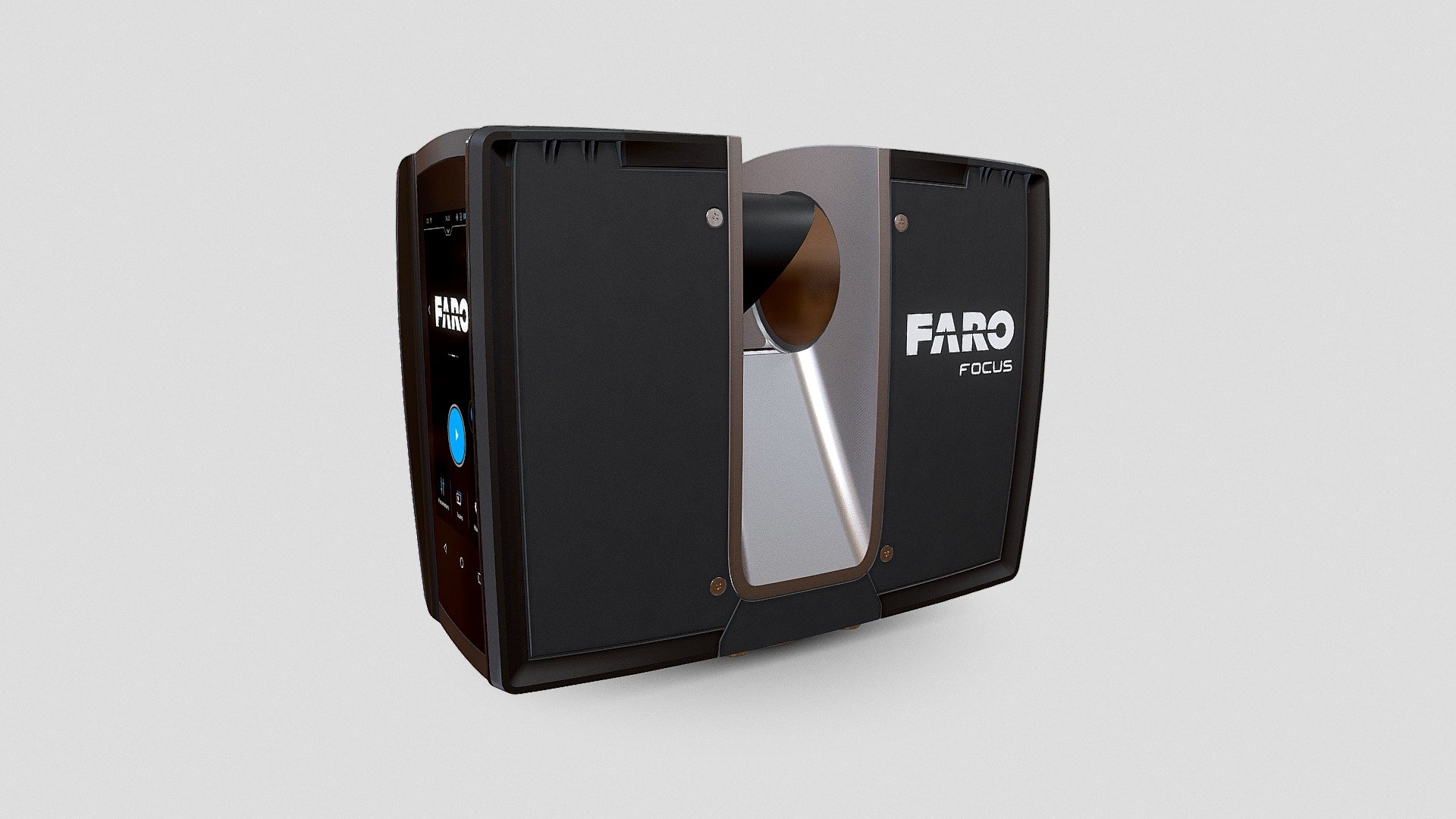 Laser scanner for fast and exact indoor and outdoor measurement in three dimensions. FARO Focus is ultra-portable, enable to capture fast, straightforward and accurate measurements of complex objects and buildings. HDR-camera captures detailed imagery easily while providing a natural color overlay to the scan data in extreme lighting conditions.
Faro Edge Arm and Quantum Arm with Laser Line Probe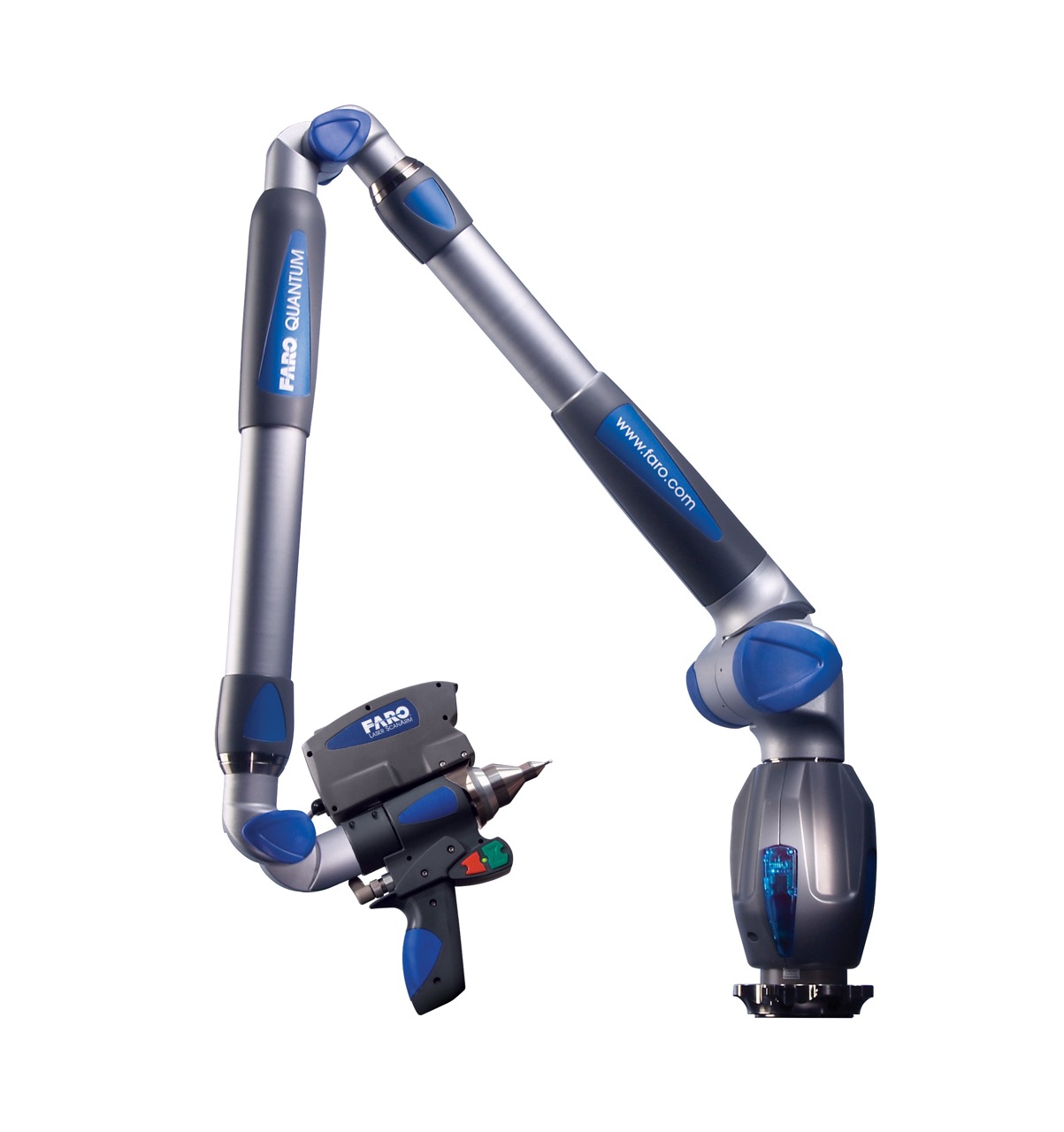 ATT currently offers both the Faro Edge and the Quantum – 7 axis measurement systems. Used in conjunction with the laser line probe, these systems become a very versatile scanning system.With the ScanArm, you get unparalleled non-contact 3D scanning capabilities for detailed measurement of surface form, making the ScanArm the perfect combination of a contact and non-contact portable CMM.
Faro's Laser Line Probe for Edge is the smallest, lightest and fastest handheld laser scanning probe. This makes it ideal for non-contact measurement applications, inspection and reverse engineering.