Virgin Orbit: Cosmic Girl
Virgin Orbit
San Antonio, TX
Define location and orientation for electronic survey instrumentation on 747-400.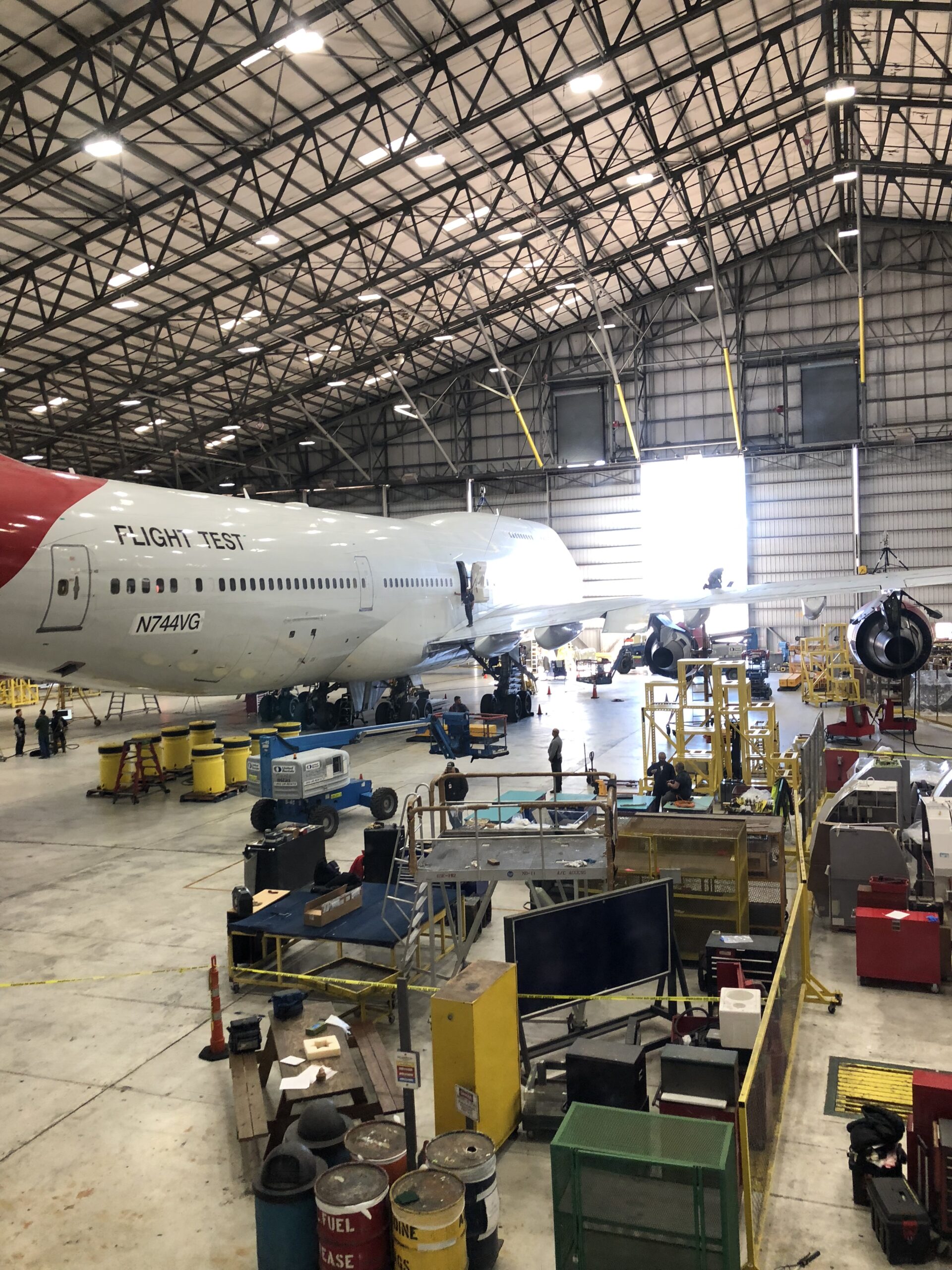 ATT Metrology Solutions (ATT) was contracted by Virgin Orbit to locate the position and orientation of 210 vibration Sensors situated on a Boeing 747-400 in support of ground vibration test. Virgin Orbit had customized this 747 for the capability of lowering the cost of sending shipments into space. The vibration test would determine whether the custom modifications made would affect the structural stability for the 747.
ATT Metrology located and marked all 201 locations using multiple laser trackers operating with three teams over a 4-day period. Each area was marked and then given two alignments (clocking) points to enable the engineers to place the sensors for optimal test results.
ATT Metrology was able to meet schedule deadlines although tasked with multiple logistical challenges and accelerated the schedule. ATT was able to lower the amount of error of sensor placement that has been an issue in vibration test in the past making it possible for our customer to receive the most accurate data to make the best modification decisions moving forward.