ATT Metrology offers top-quality CMM services and CMM inspection equipment that lead the industry in precision. Achieve faster, more accurate inspection and quality assurance with CMM measuring equipment that delivers superior results. Contact us today for all your CMM services and inspection requirements.
Our CMM Measuring Equipment
Hexagon

Hexagon 7.10.7

Global advantage 12.30.10

Faro

FARO Edge ARM portable CMM w/ Laser Line Probe HD
Hexagon 7.10.7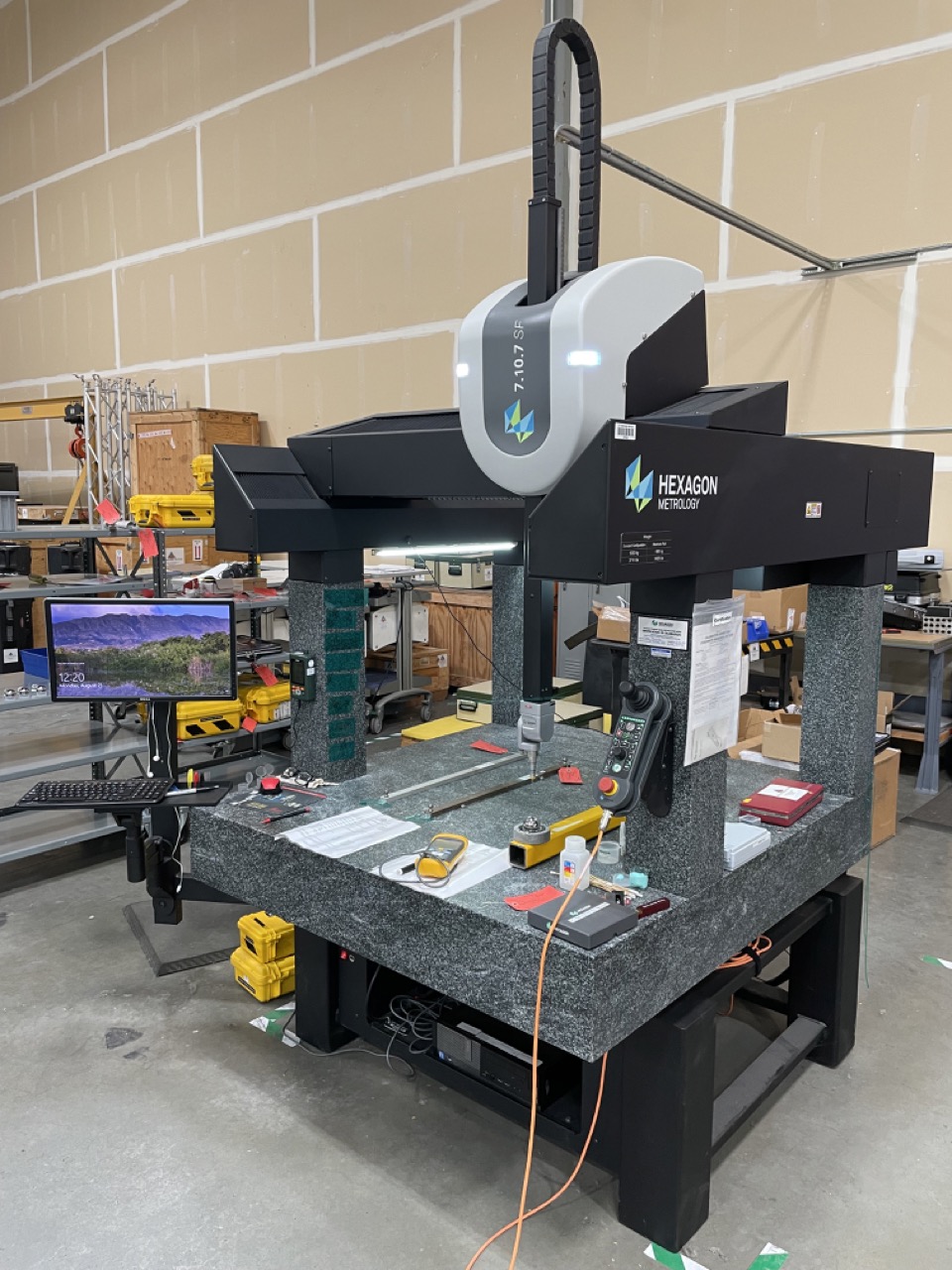 The Hexagon Metrology 7.10.7 SF is a rugged and robust coordinate measuring machine designed to excel in demanding conditions. Inspired by over fifteen years of shop-floor machine production and hardened by proven technologies, it has been tested in the harshest manufacturing environments.
Global advantage 12.30.10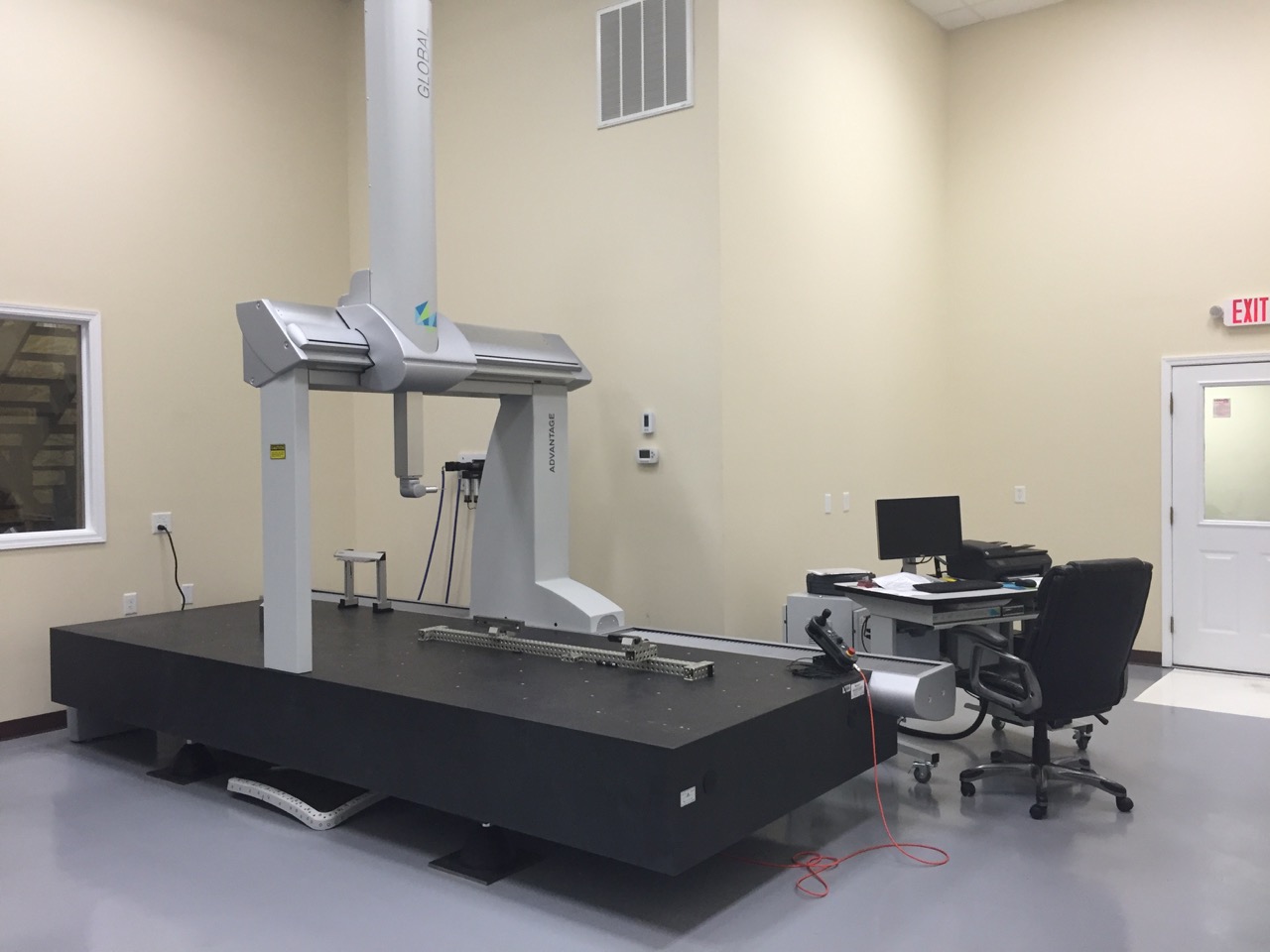 The new GLOBAL Advantage 12.30.10 offers the best accuracy and highest dynamics of the entire GLOBAL product line. In addition, this new generation of Advantage models provides a high scanning throughput: users can scan up to 35% faster than with models of the previous GLOBAL line. GLOBAL Advantage ensures maximum measurement efficiency and versatility. It is the ideal CMM equipment for even the most demanding measurement applications.
GLOBAL Advantage features outstanding accuracy, dynamics and throughput. The productivity of this CMM measuring equipment has been improved substantially – through optimized motion algorithms, enhanced software and a new electronic controller. The CMM inspection equipment is the perfect tool for the dimensional inspection of mechanical components with tight tolerances and parts with complex geometries and free-form surfaces such as blades, gears, screw compressors, etc. With GLOBAL Advantage, manufacturing processes are kept under close control.
FARO Edge ARM portable CMM w/ Laser Line Probe HD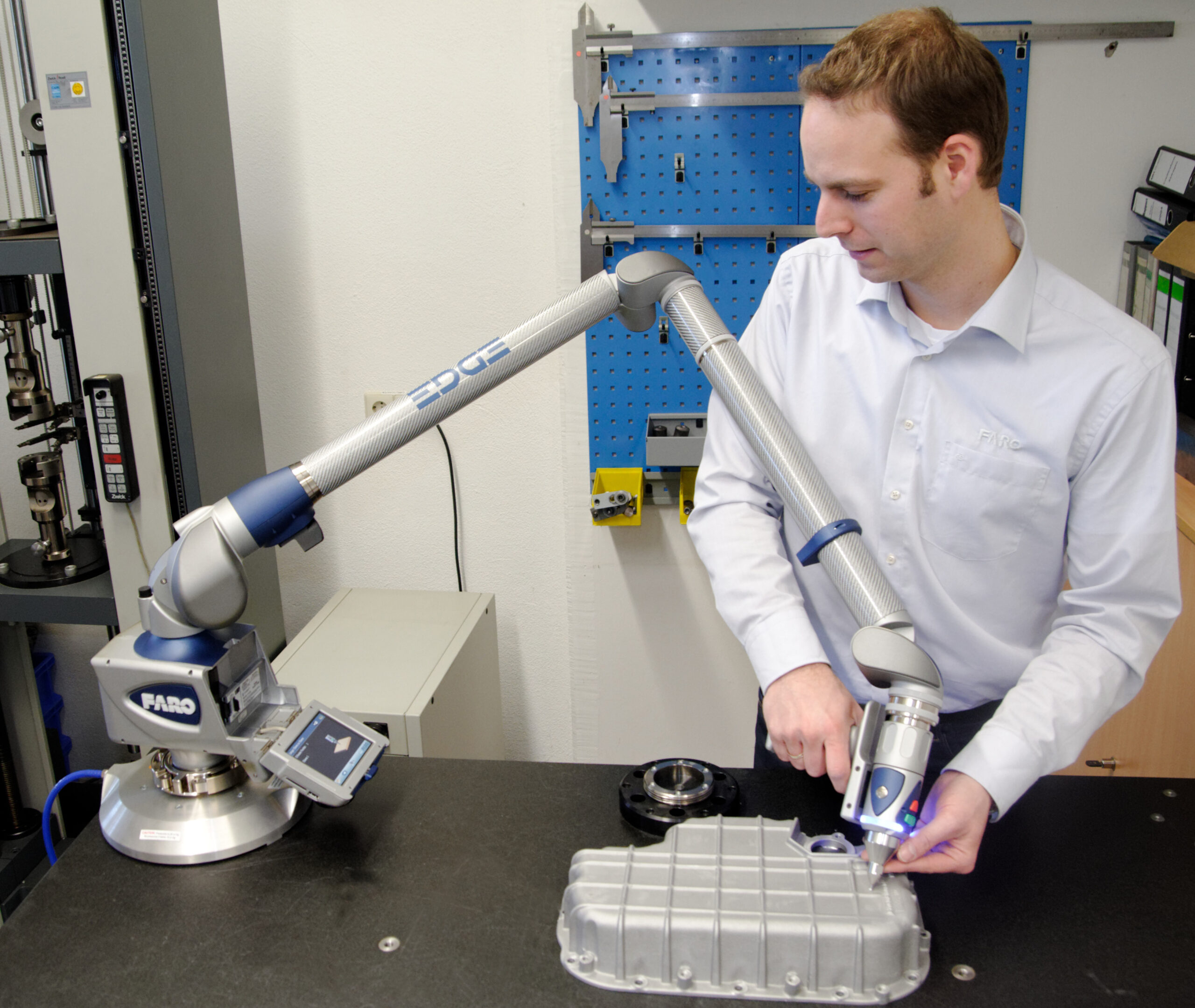 The FARO Edge ScanArm HD combines the flexibility and the functionalities of a FARO Edge measuring Arm with the high-definition Laser Line Probe HD creating a powerful contact/non-contact portable measurement system ideal for challenging application requirements.
The FARO Edge ScanArm HD delivers rapid point cloud collection with extreme resolution and high accuracy without any special coatings or target placement – all in a compact and easy-to-use system.